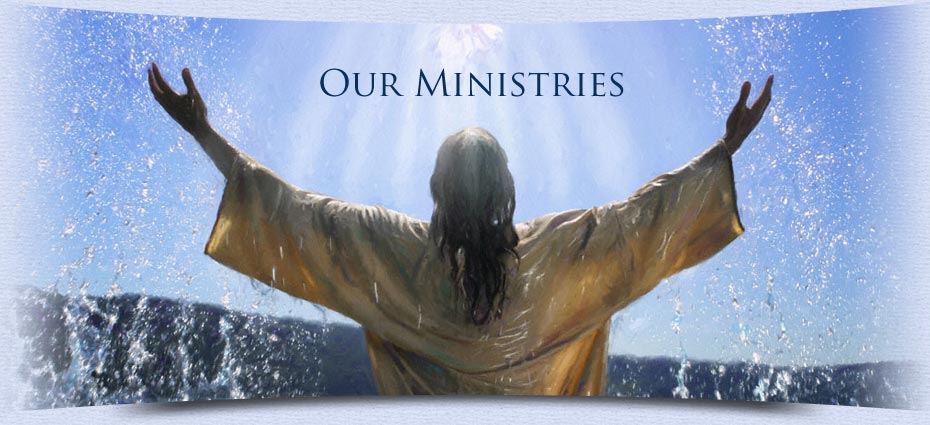 Altar Guild
Our purpose is to prepare the altar area for worship, weddings, funerals and Holy Communion services.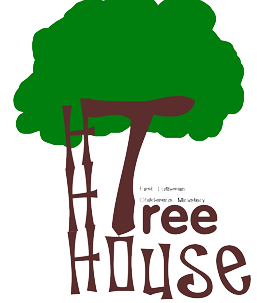 TreeHouse Children's Ministry
Our purpose for TreeHouse Children's Ministry is to lead children to Jesus, help them grow in faith, and to share his love with others. We offer Sunday School classes for children in preschool - 6th grade; Wednesday evening J.A.M. (Jesus and Me) Club (K-4th graders) and J.A.M. 56 (5th & 6th graders); special seasonal events and a dynamic Vacation Bible School.
Sunday Morning: Sunday School -- 9:45 a.m.
Wednesday Evening: J.A.M. Clubs -- 6:00 – 7:30 p.m.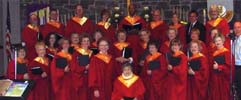 Choir
Our Choir sings special music at the 8:30 Traditional Worship Service.
The Choir meets at 7:45 a.m. on Sunday mornings.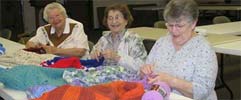 Prayer Shawl Ministry
The Prayer Shawl Ministry is a way to reach out to people going through a life challenge and projects the message they are being prayed for and cared about. Each shawl becomes a physical reminder of God's healing presence. It brings feelings of peace, healing, love, comfort and hope. In addition to the shawls, lap robes and scarves are knitted/crocheted for the patients at the VA hospital.
Working meetings are scheduled at 1:30 p.m. on the third Thursday of the month. Members of this ministry also work on projects at home between meetings.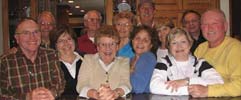 Small Group Ministry
To make a large church "small," we have several Small Groups that meet one or two times a month either in homes or at the church. The target size for these groups is 10-12 persons. Small Groups promote growing in our faith, supporting and building relationships with others, and serving God and others joyfully.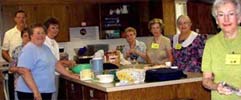 Touch Team
The Touch Team is dedicated and committed to serving God by serving the members of First Lutheran Church, their families and friends when the need arises.
The Touch Team
- Encourages a spirit of serving to be embodied by the entire congregation
- Enlists others to give their time and talent in preparing and serving food at various church-related functions
These opportunities
- Encourage members to become involved in other areas of service
- Provide an arena for members to work side by side and become better acquainted
- Allow care and concern for each other as well as those they are serving
- Discover the joy of using the gifts God has given us
Meetings are scheduled as needed, generally once a month, and on Tuesdays at 1:30pm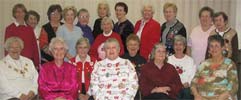 Women's Ministry
Lutheran Women's Missionary League (LWML)
... Assisting women in affirming their relationship with God, enabling each to use her gifts in ministry to the people of the world.